Halemane is a 2 room house – with a master bedroom with a king size bed and a living room with an attic space with a queen sized bed for 2 more. Each of these rooms has a large bathroom done in yellow and black oxide. A large wraparound verandah with easy chairs and another table and benched is perfect for hanging around all day over coffee or a board game, and the perfect lazy birders spot as the birds flit around the trees and shrubs right in front of you!
Rs.9400/- for the first night's stay for a couple
(upto 2 kids under 5 years of age complimentary, kids 5-12 at 50%)
Rs. 13400/- for 4 adults for the first night's stay.
Subsequent nights at 10%, 15%, 20% and 25% long stay benefit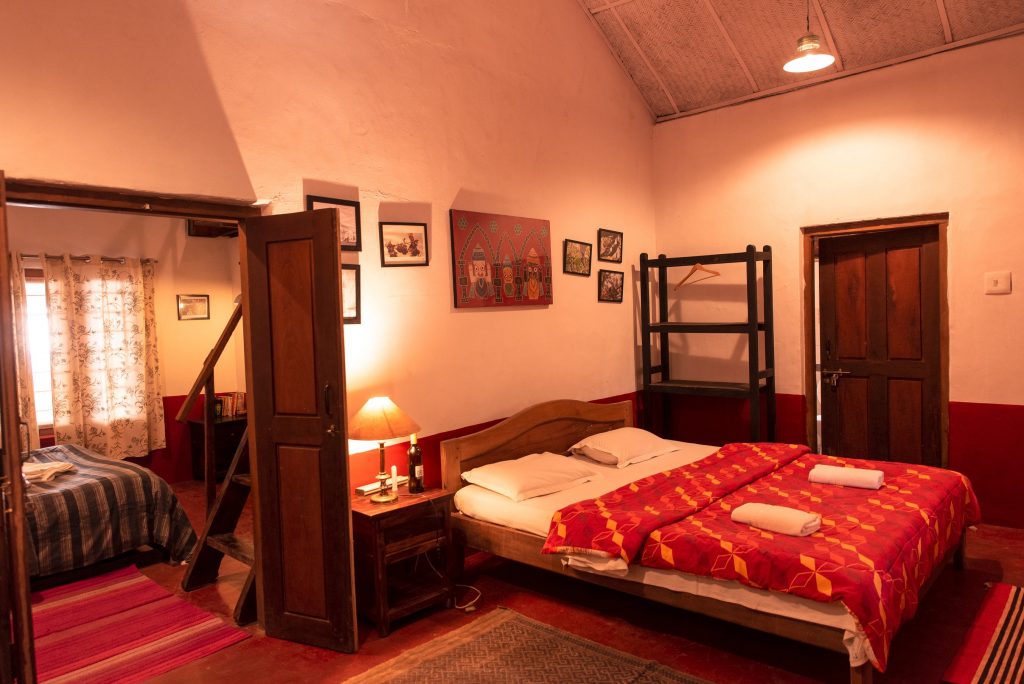 The Coffee Canopy Cottage is a private space with a verandah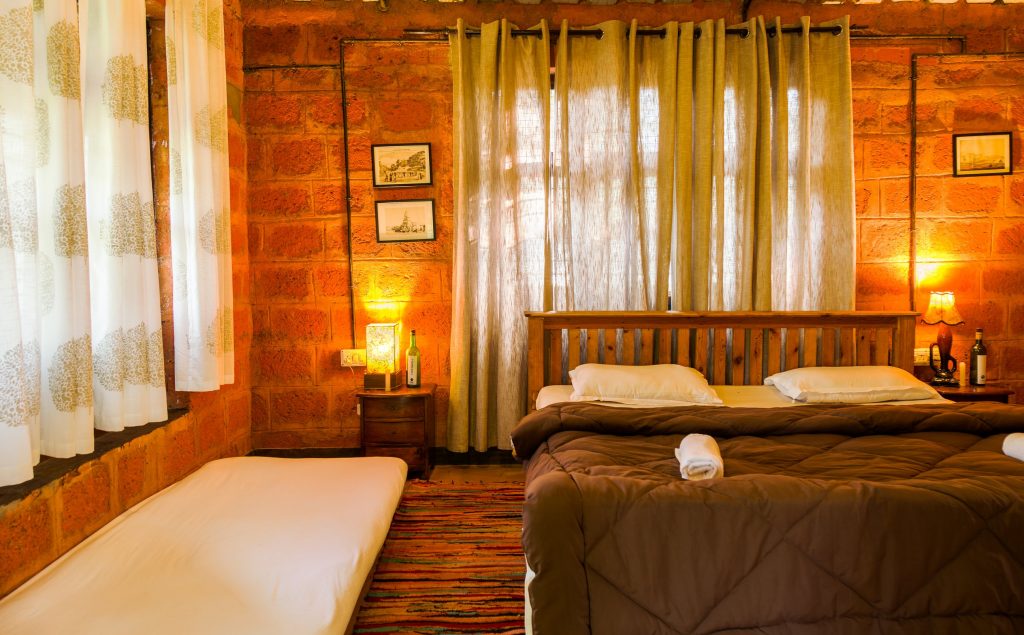 The Hosamane has a Guest Room on the first floor, and a verandah and a large living/dining/working lounge on the ground floor (now with a high speed BSNL fiber internet connection)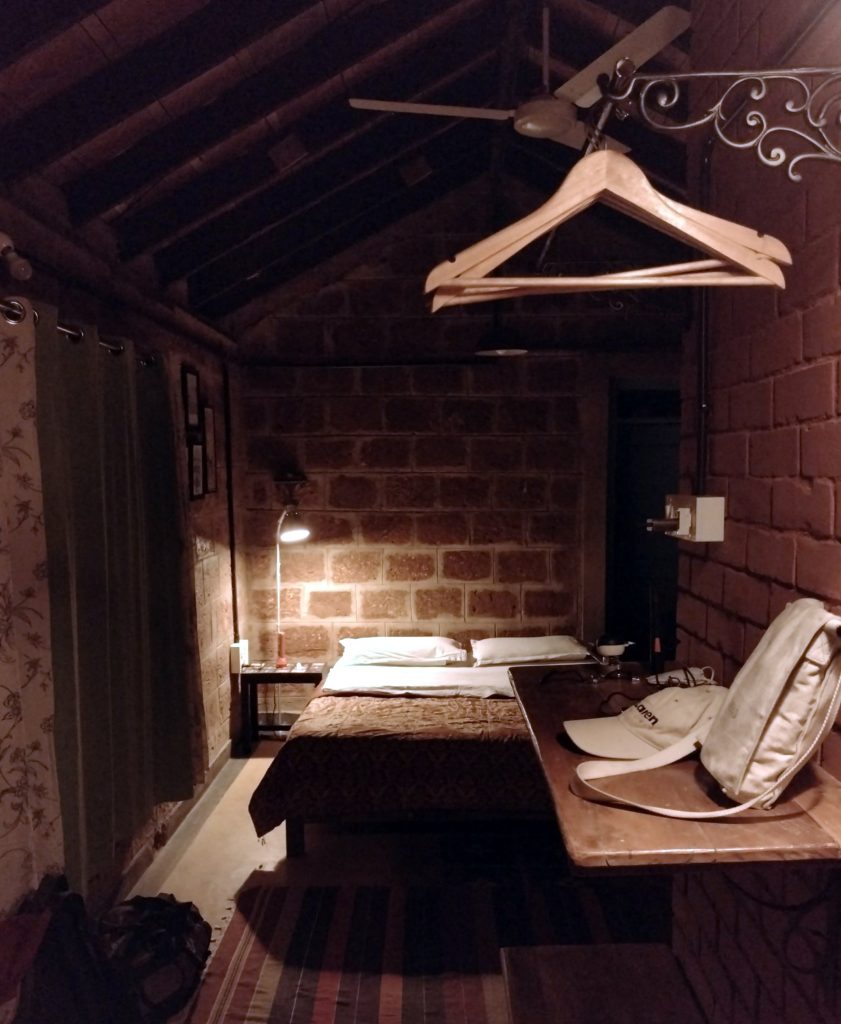 The Gaddemane overlooks the paddy fields and has 2 independent rooms, each with an attic space with a spare bed as well.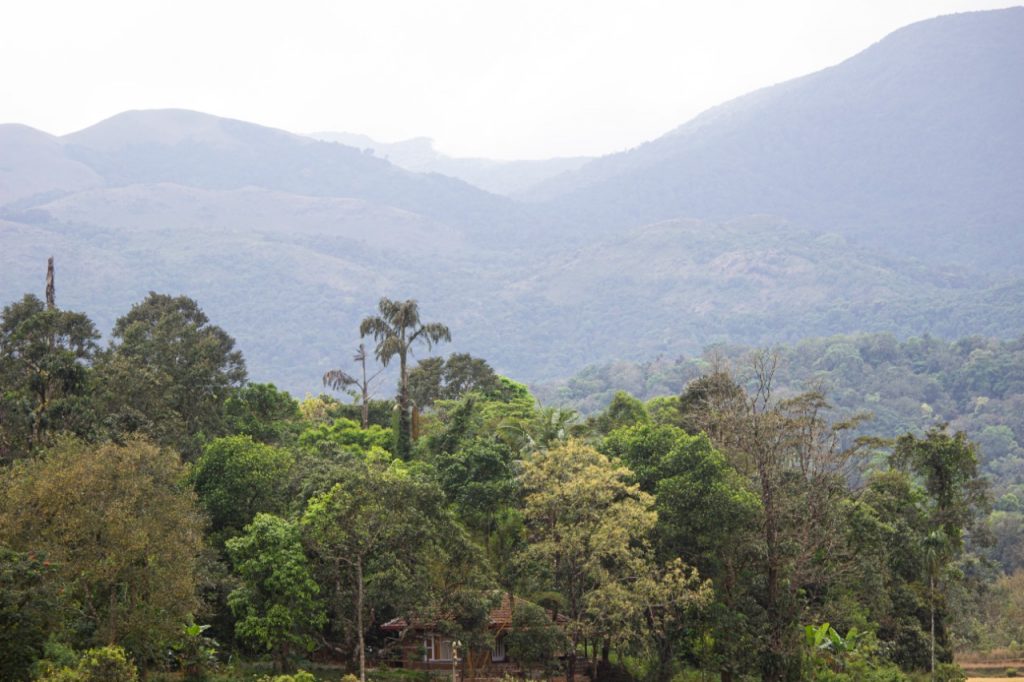 Rs.7200/- for the 1st night's stay for a couple
(upto 2 kids under 5 years of age complimentary, kids 5-12 at 50%)
Subsequent nights at 10%, 15%, 20% and 25% long stay benefit.
Extra Person : 2340/-
(Pricing valid upto March 31st 2023, except over Dec 15th – Jan 2nd)